We have a neighbourhood group that take turns hosting happy hour. Everyone brings an appetizer. It started out with mostly cheese and crackers and basic munchies but has now turned into a feast!  We now call it "appie hour" but for most of us, it's our dinner.  These tasty little Cheese and Olive Stuffed Cherry Tomatoes are inspired by something our friend Rosemary brought a few weeks ago.
We are still picking lots of cherry tomatoes from the garden so I made up a dozen of these.  I had a few green olives left in the bottom of a jar so I chopped them up finely, including a few random pieces of pimento and mixed them with a few tablespoons of whipped cream cheese.  I then cut off the top of each tomato and scooped out the seeds from inside.  You can use a tiny paring knife or a grapefruit spoon.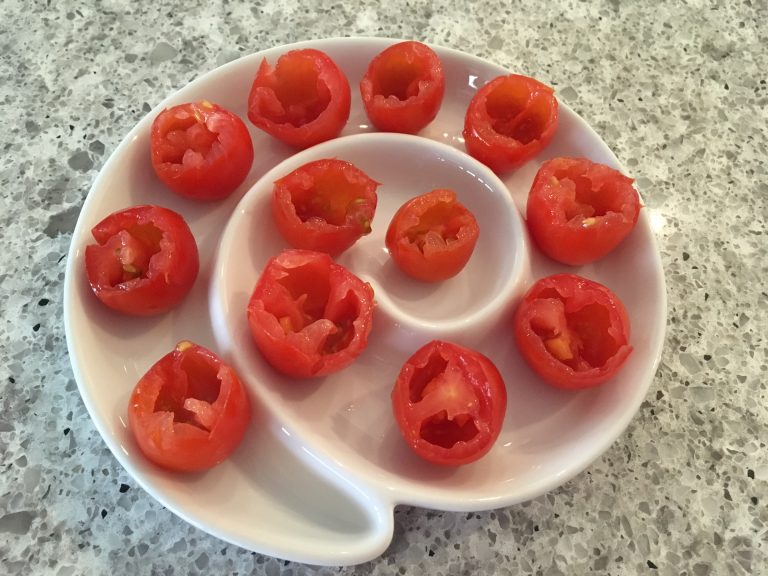 You then spoon in cream cheese into each one.  It helps to chill them before serving so the cheese isn't too soft.
I sprinkled some fresh chives over top before serving.  I will make them again!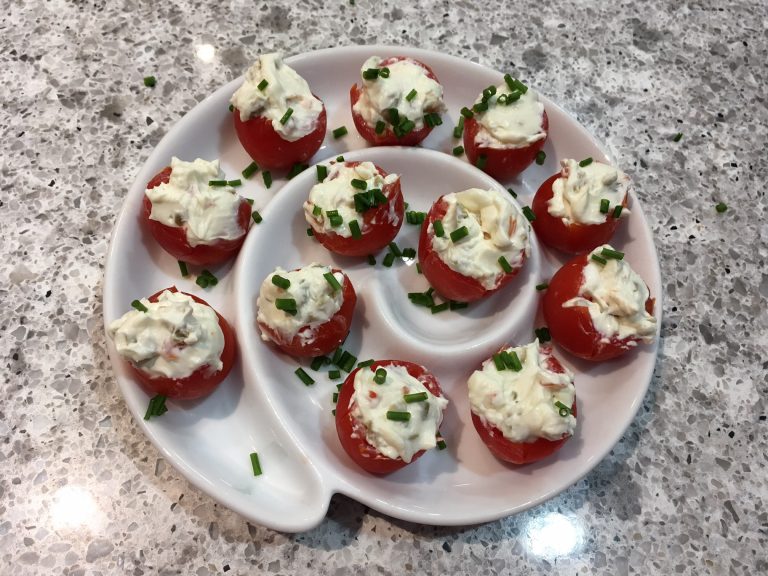 Still got more little tomatoes? Try these Caprese Stuffed Tomatoes.