These Sauerkraut Balls are a popular appetizer down here at the lake. My friend Kathy makes huge batches of them in an assembly line with friends and family. They freeze them uncooked so they're easy to pull out for a fish fry or happy hour. They're quick and awesome deep fried but they bake well too. I know, they sound a little weird but you'll be surprised how good they are. Serve them with a little honey mustard dipping sauce and it's like you're having a sausage on a bun in one bite.
Today I made them for the first time. Kathy's recipe starts with cooking ground sausage meat. I had some leftover cooked sausage so I put them in the food processor and basically ended up with the same thing! The original recipe uses 2 blocks of cream cheese but I only had one. They would be more cheesy with double cream cheese but think of all the fat and calories I saved!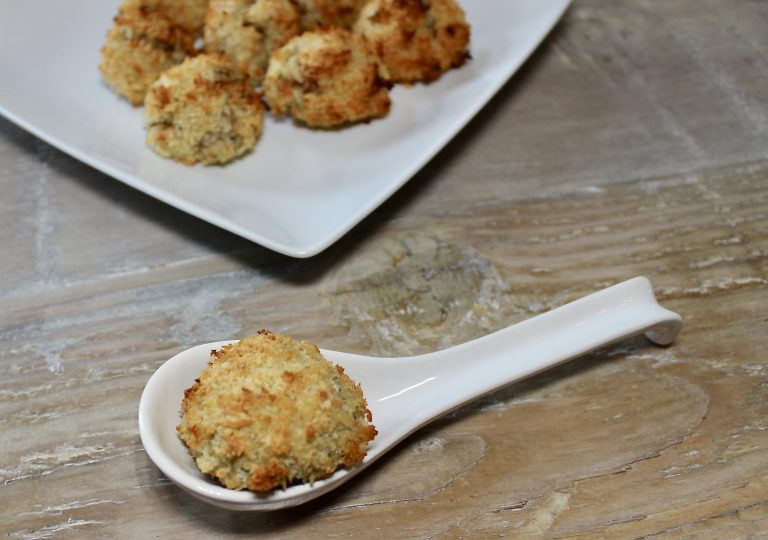 The sauerkraut needs to be well drained. You need to really press on it to get as much liquid out as possible. Then chop it up, or even better, pulse in the food processor. Since you've already used it for the meat it's not like you have any extra dishes to wash. Add to the sausage meat and mix in some cream cheese, mustard, parsley and season with salt and pepper. Cover the bowl and refrigerate at least an hour but overnight is best. It's easier to roll them into balls when the mixture is well chilled.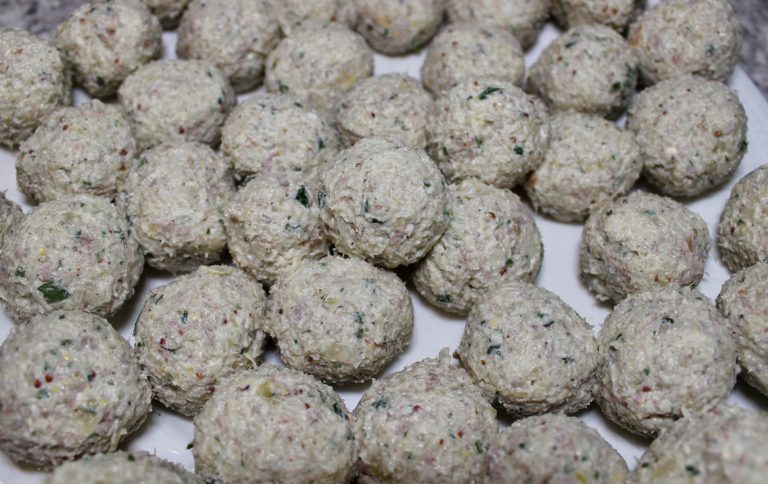 Dredge the balls in flour, then egg, then breadcrumbs. I used panko breadcrumbs which are extra crispy but regular are fine too. Season the flour with salt and pepper and use wide shallow bowls. If you add a few spoonfuls of cold water to the eggs it makes them a bit thinner and easier to work with.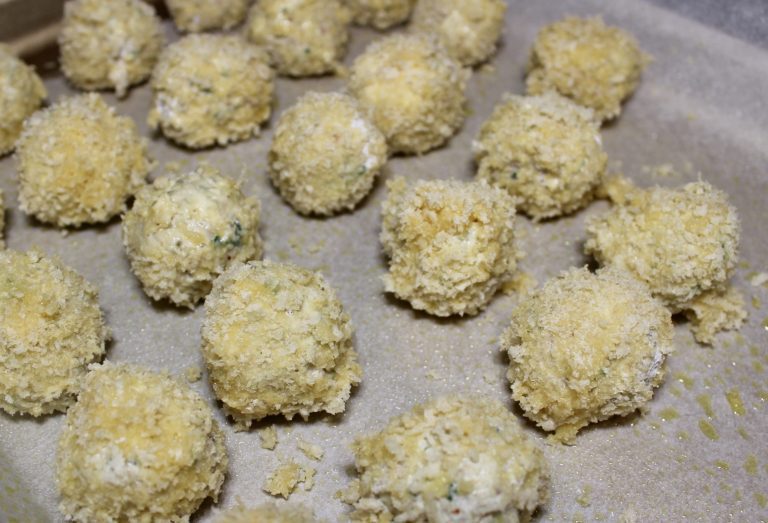 If you have an olive oil spritzer, give the balls a spray to help the outer coating get nice and brown.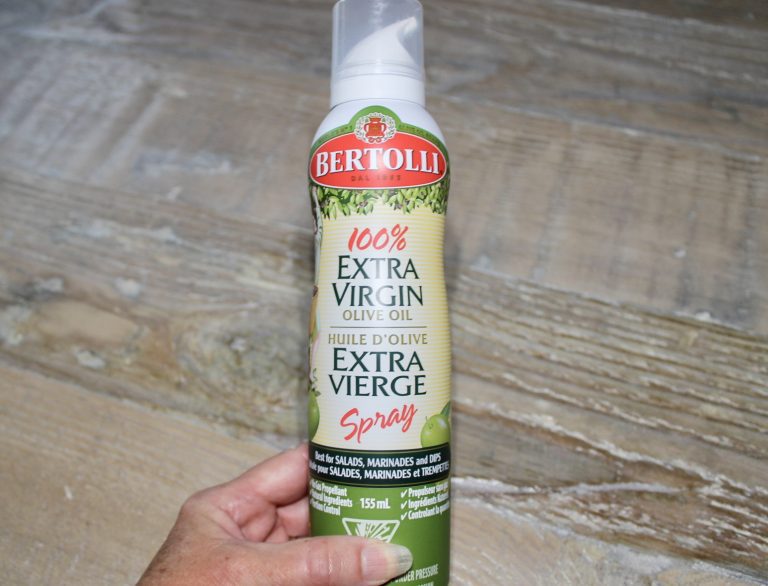 Use convection bake setting in a 400 degree oven for 20 minutes or 25-30 minutes on regular bake. Convection helps them get browned evenly but you can always turn them if you don't have a convection setting. Or not. They don't have any uncooked components so you just want them to get hot and golden brown.
I like to use parchment paper on the baking sheet so they slide off easily.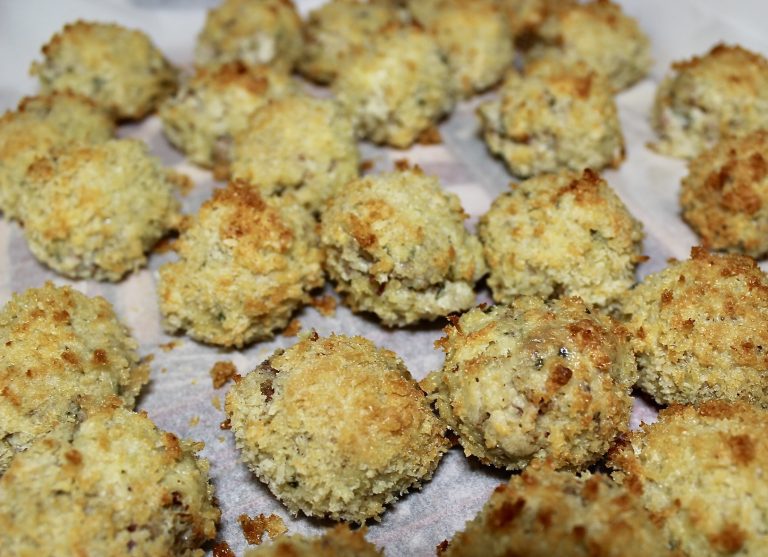 I took them to the neighbourhood happy appie hour and served them with honey mustard dipping sauce.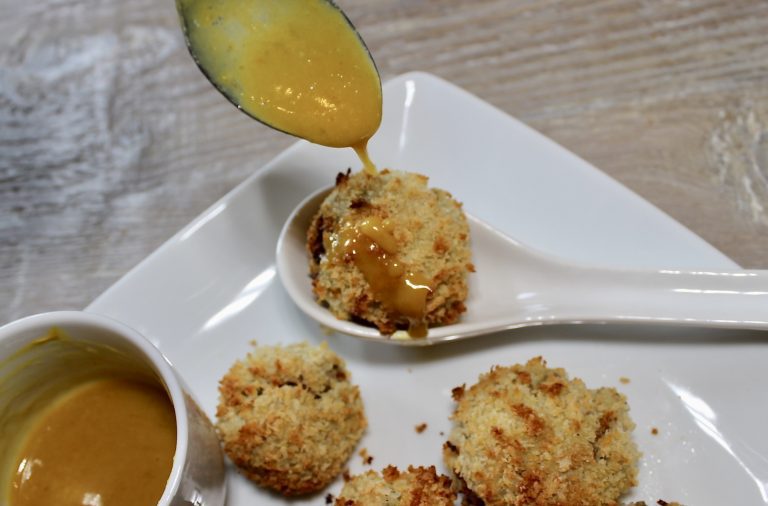 And they received the nod of approval from Randy and Kathy, the Sauerkraut Ball experts.
Here's how I made them:
Sauerkraut Balls
Sauerkraut Balls
Makes about 50

Ingredients

3 large cooked farmer sausages
2 cups sauerkraut, rinsed and drained well
1 large spoonful grainy or regular dijon
1 block cream cheese (250 g)
big handful parsley
salt and pepper

½ cup all purpose flour, seasoned with salt and pepper
2 C panko bread crumbs or more if necessary
2 eggs, whisked and thinned with cold water

Sauce

3 Tbsp honey
2 Tbsp dijon mustard
2 Tbsp regular yellow mustard
splash Worcestershire sauce

Method

Pulse sausages in food processor until small chunks. Pour into large bowl. Rinse and drain sauerkraut, pressing well to remove as much liquid as possible. Add to food processor and pulse until well chopped. Add to meat along with cream cheese, chopped fresh parsley and salt and pepper. Cover and refrigerate at least an hour, up to over night.

Roll into small balls, about 1½ inches.
Preheat oven to 400 degrees, use convection bake if possible.
Arrange 3 wide shallow bowls in a line with seasoned flour in the first, eggs in the second and breadcrumbs in the third. Dredge the balls in flour, then egg, then breadcrumbs and arrange on a baking sheet covered with parchment paper.
Spritz with olive oil spray.
Bake for 20 minutes.

Mix together honey, dijon, mustard and Worcestershire in a small bowl for dipping.

Serve warm or room temperature.